miami yacht weddings
A wedding… an acutaly wedding. I feel like it has been awhile since I posted a wedding. Yes, I had two weddings over the winter, but this is really the kickoff wedding of my 2015 season. My season gets in full swing around May. This year I am totally fired up. Like literally am going into the season ready to absolutely kill it. I want each wedding to be my best wedding yet and with my amazing couples I really think that this could happen!
Krissy and Pat are one of those awesome couples and safety of walking right out of their hotels and directly onboard the docked vessel without the I met them when I shot Pats sister, Kristens, wedding. I swear I could have shot their wedding on my IPHONE and they would be so grateful and happy with them. These two are two of the most gracious people ever. They are so happy and willing to do absolutely anything.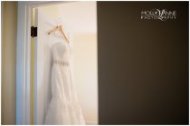 As always things ran a bit late due to traffic and we were super rushed for photos but Krissy and Pat never let their smiles dwindle.
Related posts: