Goat Island Yacht Club Newport RI
Trip Report: Rose Island from Newport, RI
March 19, 2016 – 11:43 pm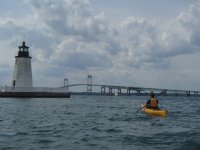 The fact of the matter is that I just can't quite get enough of Newport, RI. Every year I make the trek down to that special town on the end of Aquidneck Island looking for an adventure and every year it delivers in spades. The mansions and beaches, sailboats and mopeds, surfing and shopping, and the Newport Blues all make the trip worthwhile. The rocky coastline is especially captivating with its quiet coves, numerous rock gardens, and breaking waves as far as the eye can see. Every year I go to Newport and every year I wonder why I didn't bother to bring my kayak along for the ride; until this year!
School is officially out for summer (thank God that I survived)! CoRay and I decided to celebrate the occasion by taking the much anticipated trip to Newport with our kayaks.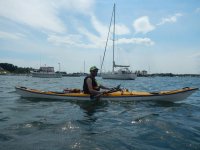 I've done a fair bit of scouting along Ocean Drive and we settled on the quiet King Park on Wellington Ave just east of the Ida Lewis Yacht Club as out launch site. The park is situated along the southern shore of Newport Harbor. Parking along the street is free and it's a quick and easy carry down to the water. This launch is amazing and it may just be one of the biggest secretes that Newport has to offer to kayakers!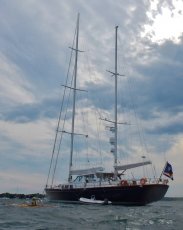 Our plan was to peruse the Newport Harbor (CoRay has an affinity for taking pictures of large boats) and then make the trek out to Rose Island to visit the lighthouse. We started our adventure by heading Northeast into the mooring field toward the storied Newport Wharfs. It didn't take long for me to realize that I could have done a much better job in selecting my gear for this trip. The quiet waters near King Park quickly turned into a confused soup of 2-3ft reflecting waves as we entered the Harbor proper. I had decided to bring along my Impex Mystic sea kayak (14ft long) and haphazardly pulled my low-angle Werner Camano paddle out of the quiver assuming that the conditions would remain light.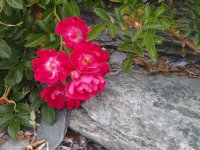 The conditions in the harbor (and those to follow during the crossing) were much better suited for my P&H Capella (16ft long) and my high-angle Werner Ikelos paddle!
CoRay and I had a great time paddling through these choppy waters on the way to the wharfs but we both agree that this is not a place for beginners to play! Newport Harbor is a busy place and boats were moving all around us. The harbor is obviously filled to the brim with sailboats (it's the sailing capitol of the world) including a number of exotic racing sailboats from far away ports of call. It also has its share of exorbitant pleasure craft which provided CoRay with plenty of photographic opportunities. I was most surprised about the hustle and bustle going on at the commercial wharf. Fishing boats were flying in and out of the channel as they jockeyed for a spot to offload the days catch. The fact that Newport is also an active fishing community never really crosses our mind as it's unfortunately overshadowed by the glitz and glam of the sailboats and mega yachts. Sightseeing aside, both of us had our heads on a swivel to avoid getting in the way of one of these much-larger-than-us craft!
You might also like: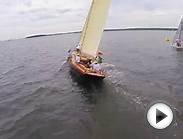 Aerial view of NYYC Race Week in Newport, Rhode Island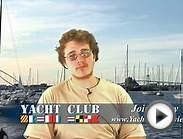 Benjamin Rizkin | Auditioning for Yacht Club Movie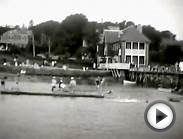 Conanicut Yacht Club, Jamestown, RI, circa 1928
The Duck Boardwalk - 16" x 12" Framed Photo from Down, Northern Ireland


Home (Lokofoto Ltd.)




A framed photo from Down, Northern Ireland taken by photographer Richard Murphy.
Framed to order, comes ready to hang.
Solid wooden black frame includes a 2 ivory mount.
Strong, non-glare perspex front protects the print inside.
Mount Size: 16 x 12 . Print Area Size: 12 x 8 .
Related posts: