Barnegat Bay Yacht Racing Association
Barnegat Bay Yacht Racing Association members celebrate sailing careers of 65 years and counting!
January 13, 2016 – 05:25 am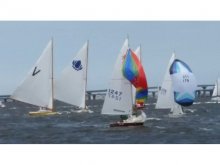 Two M sloop sailors each have over 60 continuous years of racing on Barnegat Bay under their belts. They both still compete and win today. There are no signs of them stopping any time soon.
John Harkrader, BHYC, and John J. Applegate, LYC, started sailing on Barnegat Bay when they were both young children and quickly advanced to racing in regattas held by the BBYRA.
John J. Applegate started his competitive sailing career when he was twelve years old in 1953. The next year he won his first BBYRA championship. He won an additional 16 BBYRA championships; his most recent in 2012. John A. has raced in several different classes, including the Moth, Jet 14, Laser and Sneakbox. John A. also won a National Championship in the Jet 14 class, and a North American championship in the M Scow Class. As a crew member, he won a National Championship in the E Sloop class in 1994. Today, at 74, he races an M Scow
John Harkrader started his competitive sailing career with Barnegat Bay Yacht Racing Association in 1949. John H. won his first BBYRA championships in 1954. In fact John H. won two championships that year in a Penguin and a Thistle. John H. was a champion seven times in three different classes including the Thistle, Penguin, and M Scow. John H. has also competed in E-Sloops and Comets.
John H. has also exceled outside of the BBYRA as a Penguin Atlantic Coast Champion, M Scow National Champion and M Scow Eastern Champion. Today John H, like his friend and competitor John A., races an M Scow.
John A. told me that John H. is responsible for the resurgence of the M Scow class on Barnegat Bay. When John A. speaks of John H. you can hear the respect of a fellow sailor in his voice. Both men have been mentors to countless sailors and race committee members over the last 60 some years.
This season John A. sails with his wife Elaine, recent newlyweds! John H. turned the tiller over to his former crew member, Susie Kerr Cundey, a few years ago and now crews for Susie. Susie and John H. have consistently finished in the top of the fleet each season. His student is now the master!
Both men are revered and respected sailors within the Barnegat Bay area and the United States. They both were inducted into the Barnegat Bay Sailing Hall of Fame in 2012.
You might also like: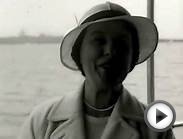 1934 Lipton Cup races in English Bay and later people on a ...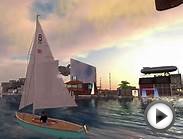 Marina Sport Racer Sailing Club ReneMarine Yacht Building ...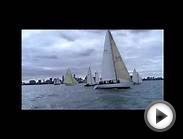 Classic Yacht of Australia 2013 Winter Series Race 1 May 5 ...
Related posts: