Hamble River Sailing Club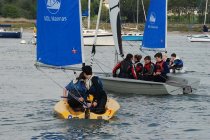 Training Centre Information
'To be the first choice, for everyone, for sail and powerboat courses all year round.'
HRSC has been an approved RYA Training Centre since 2005. The Centre runs dinghy sailing and powerboat practical courses; and certain shore-based courses. The club received the RYA Onboard Southern Region Club of the Year award in 2011; and prides itself on getting as many people on the water as possible!
The minimum age for training courses is 6 years old for sailing and 8 years for powerboating (Stage 1).
All powerboat certificates issued to children under the age of 16 will be endorsed. The minimum age for a Youth Powerboat Level 2 is 12 years.
To participate on a Stage 3/4 course attendees MUST have completed a Stage 1/2, and attended regular sailing sessions either at HRSC or another club. Prior assessment will be made by the Chief Instructor before a course place is assured, as without regular training they are unlikely to have the required experience to complete these stages.
To book a place on any HRSC RYA course, HRSC requires a 25% booking fee (non refundable), with the balance paid a week before the start of the curse.
HRSC requires attendees to be members of the club and we offer temporary membership for children and adults for this reason - please see the form link on this page for application/prices.
*FLAGSTAFF TRUST subsides are available for ALL HRSC courses - when booking your course, please make sure that you apply for this too! Information about the Flagstaff Trust can be found on the Training section of the website.*
If you are under 25 and live within 50 miles of the River Hamble, you may qualify for this subsidy! Please be advised this is not the entire training programme and more dates will be scheduled and published in the very near future, for courses such as VHF, First Aid, Day Skipper Theory and Yacht Master Theory. Other courses can be arranged with the Chief Instructor.
You might also like: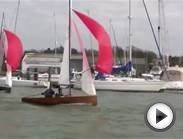 Hamble River Sailing Club Warming Pans 2013 Saturday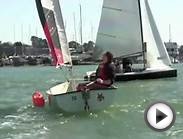 HAMBLE RIVER SAILING CLUB WARMING PANS 2011 Jazz at the ...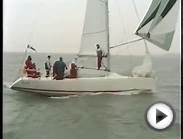 HAMBLE RIVER SAILING CLUB WINTER SERIES 2000
Related posts: