Grand River Yacht Club
Directions and Dockage info
December 7, 2013 – 08:07 am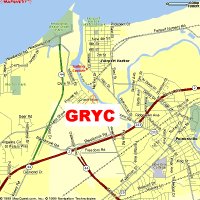 By Water
GRYC is located on the west bank of the Grand River 1.9 miles upriver from the Fairport Harbor lighthouse. Our Lat / Lon coordinates are North-41.44.35 - West 081.16.36
Our guest dockage is located directly in front of the club house. More available as needed if possible.
Our standard overnight rate is based on boat length. Up to 29ft = $30.00 per night, up to 35ft = $40 and 36ft and above is $50. The fee is collected at check-in by our fleet captain, Greg Darrah or by the honor system within our clubhouse sign-in book and envelopes located within the northeast entrance door to the indoor patio. Cash or check only.
The pump out station is in front of the guest dock.
By Land
Located at 415 River Street, Grand River Ohio 44045. Enter through the entrance to Rutherfords Landing and continue south 300 feet to our clubhouse security gate. The gate is electronically controlled by 4 digit code or security card. Entrance is by member invitation only.
For MapQuest directions click on the link below and enter your starting address. Copy and paste our address into the ending location.
You might also like: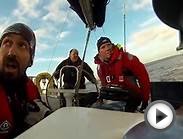 Mersey Yacht Racing Grand Slam II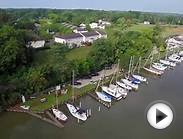 Grand River Yacht Club
Related posts: