Bayview Yacht Club Toledo
Mills Trophy Race marks yacht club's 150th anniversary
June 25, 2013 – 08:38 am
BY BARBARA HENDEL
BLADE SOCIETY EDITOR
Today is flag day, in commemoration of the official U.S. flag adopted in 1777. So fly your flag, be proud to be an American, and appreciate your freedoms.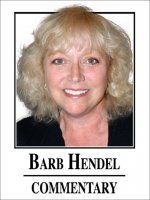 The 92nd Invitational Mills Trophy Race was last weekend in conjunction with the 150th anniversary of the Toledo Yacht Club. It was windy night for the more than 126 sailboats filled with skippers and crews and sadly, one sailor perished during the race. Fellow sailors mourn his loss as they are reminded of the importance of boating safety and that accidents can happen, even to seasoned salty dogs.
But the historical race story continues. The 2015 winner of the Mills Trophy Race is Flat Stanley, owned and skippered by Trey Sheehan and Terry McSweeney of Edgewater Yacht Club, Cleveland. This is not a misprint, the same boat won last year.
Honorary chairmen were Greg Thomas and John Trost, frequent Mills Trophy Race winners and members of Bayview Yacht Club, Detroit. Festivities at Toledo Yacht Club included a Masters dinner for those who have sailed in the race 25 or more years. A 2014 Winners Party presented more than 40 silver trophies and cups, many dating back to the race's beginning including the President Taft Trophy, The Governor's Cup, the Toledo Blade Trophy, Cleveland Press Cup, and memorial and yacht club trophies and cups. Photo ops over, the trophies, all polished and bright, were put back in their secured cases for safe keeping.
The Mills Trophy Race Party was one big reunion of sailors with family and friends, some of whom don't sail but love a great party. The race on Lake Erie from the Toledo Harbor Light ended at Put-in-Bay with a celebration at Put-in-Bay Yacht Club.
Behind the scenes volunteers, most of them power boaters, not sailors, make the event happen every year. General chairman and past Toledo Yacht Club commodore Ron Soka was assisted by his wife Kaye Soka. Nearly 20 other chairmen and their committees helped including Principal Race Officer Ed Theisen, On-water Race Officer Steve Harris, and Toledo Yacht Club commodore John Sokol, Michelle Glanville, Jim Balogh, Jack Bernard, Dick Anderson, Ron Gabel, Barb and Jerry Chauvin, Geri and Tom Buckley, Paul Janowiecki, and Becky and Barry Vincent. Sponsors make it happen too: BoatU. S.; Mount Gay Rum, Remy USA; West Marine; Storm Trysail Club; and Anheiser-Busch, Inc./Treu House of Munch.
A bagpipe player greeted members as they entered Highland Meadows Golf Club on une 6 for the annual membership appreciation party with a Now & Then themed party in celebration of the clubs 90th anniversary. Club President Richard Balhoff and his wife, Vicki, greeted everyone. "Now and Then" cocktails were the Tommy 1925 — the traditional Tom Collins and the HM15, a new spin on the old favorite — Absolute Curant, Razzmatazz and tonic.
EVERGROW® 2x Slim 18W 6"-8" Flood LED Work Light Marine jet sail cruiser fishing Boat yacht cabin Deck Docking RV Camper Motorhome ship tower searay bayliner fishing cabin ski exterior porch back up cruiser bayliner searay catalina travel trailer camper mercedes sprinter backup fog running van toybox toy box hauler race car trailer 6000K high output 12v 24v
Automotive Parts and Accessories (EVERGROW)
Evergrow® is an USA registered brand sold exclusively by Powerstation
Energy saving, high brightness, long lifespan, adopted Japanese encapsulation technology;
life: more than ordinary led bulbs, more than 5 hours;
Excellent water-proof and shock-resistant aluminum housing;
2pcs 6 18w led flood work bar offroad lamp + Bracket and fixing screw accessories set
You might also like: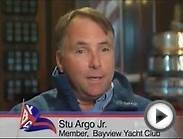 Bayview Yacht Club Membership Video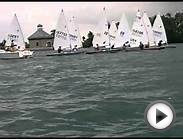 PYC Junior Sailing at Bayview Riverfest 2011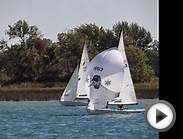 Sailing Algonac Michigan / boats from Bayview Yacht Club ...
One Bayliner Motor Yacht bridge decal 10"X7"


Single Detail Page Misc (9xmarine)




One Bayliner Motor Yacht bridge decal 10 X7
Printed on water-proof vinyl
Top laminated for additional protection
Features permanent 3M adhesive
Die-cutting service is available for decal(s) for an additional $5.00
Related posts: