Metedeconk River Yacht Club
Stories from the Metedeconk River Yacht Club
December 16, 2015 – 09:25 pm
Mail
Tilton Road
PO Box 281
Brick, N. J. 08723
(732) 477-9781
From the Commodore:
"As Metedeconk River Yacht Club (MRYC) celebrates its 75th anniversary this year, we are proud to become founding members of the National Sailing Hall of Fame. MRYC was originally organized to 'advance the sport of sailing' and will continue that effort as part of the NSHOF."
Janice Baier, Commodore
History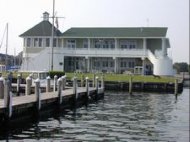 Founded in 1936 on the Metedeconk River in Southeastern New Jersey by a group of devoted yachtsmen, MRYC started out in a small boathouse on the north shore of the Metedeconk River. As the membership expanded, the founders purchased its present site on the south shore of the River in 1963. Shortly thereafter, a clubhouse was built on the property, along with the installation of a bulkhead, docks and slip area. In 2010, after several years of fundraising and hard work by the membership and executive board, the Andrew Brennan Memorial Junior Center was completed to foster and house the club's extensive junior sailing program. Metedeconk today consists of 235 family memberships and is an active member of the Barnegat Bay Yacht Racing Association.
MRYC has a very active calendar for one-design fleets, including Lightnings, Sanderlings, Sandpipers, Sunfish, J-24s and Melges 24, as well as spinnaker and cruising auxiliary fleets.
Metedeconk is a player on the national stage as well, especially in the Lightning class. The club is home to Lightning Fleet 34 in the Central Atlantic District, which consists of 45 sailors and is one of the largest fleets on the Atlantic Coast. Jim Carson, Jody Lutz, and Keith Taboada have been prominent member of the fleet, each having won the District Championship six or more times. Jim and Jody are also multiple time New Jersey State Champions. On the International front, sailors who grew up on the Metedeconk River include top Paralympics hopeful Scott Whitman, one World Champion, Jay Lutz, three North American Champions, Jay, Jody Lutz and Brian Taboada, a three-time Women's Champion Betsy Alison and five Junior North American Champions, Jay, Jody, Andrew Brennan, Wade Schon, and Timmy Crann. Metedeconk has hosted several prestigious events in the Lightning class as well, including the 1984 & 1996 Youth World Championship, the 2002 Pan- American Games Qualifier, and the 1978 & 2010 North American Championships.
You might also like: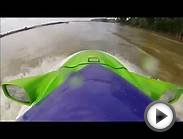 Maumee River Redneck Yacht Club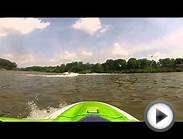 Maumee River Redneck Yacht Club 4
Related posts: