Yale Harvard Regatta
150th Yale-Harvard Regatta Sunday AM
May 1, 2015 – 10:37 am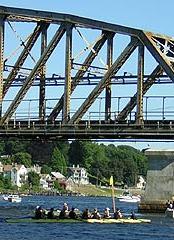 Bulldogs Look For Milestone Performances
GALES FERRY, Conn. – The 150th edition of America's oldest intercollegiate rivalry takes place this coming Sunday morning (June 7) on the Thames River in New London. The famous regatta that originated in 1852 on a lake in New Hampshire has morphed into the country's longest rowing event. The latest milestone in the Yale-Harvard boat race begins at 9:45 a.m. with the featured, four-mile varsity event slated for 11:30.
ANNIVERSARY
Yale and Harvard have rowed 149 times in this event, most of which have taken place on the Thames River. There are numerous alumni activities scheduled over the weekend including an alumni row at noon on Saturday and a dinner for former Bulldog and Crimson oarsmen at the Coast Guard Academy that night.
RACE TIMES
The racing actually begins on Saturday with the traditional 2, 000-meter combination event at 5 p.m. The third varsity (2 miles) is 9:45 am on Sunday followed by the second varsity (10:30) and the varsity (11:30).
WHERE TO WATCH
The river is closed to traffic on race day from 9 a.m. until 30 minutes after the final event. Spectator boats may anchor along - but clear of – the race course, Spectators on the shore can watch the start of the four-mile varsity race from Riverside Park, the middle from various beaches below the railroad tracks and the finish at the rock around Bartlett's Cove. The call of the racing can be heard on WICH (1310 AM) in New London.
PARKING NEAR GALES FERRY
Only residents will be allowed to drive cars on the street leading to the Yale houses at Gales Ferry. Parking is available at 1644 Route 12 and shuttles will be running family and other invited guests to the Yale camp.
VIDEO STREAM
All racing is available live on the Ivy League Digital Network with commentary from Yale Lightweight head coach Andy Card and former Harvard oarsman Charlie Hamlin.
LAST WEEKEND
Yale, led by Ivy League Coach of the Year Steve Gladstone, missed the grand final of the IRA (National Championships) by .02 seconds in last Saturday's semifinal heat. The Elis went on to win Sunday's petite final. Harvard made it to the grand final and took fifth place. Rowing 2, 000 meters (as opposed to what they face this weekend), the Elis were faster than the Crimson on Friday in the heats, but t. There was only about a second difference the next two days on Mercer Lake in New Jersey, so Sunday's racing should be very exciting.
HARVARD-YALE REGATTA Lake Quinsigamond Worcester MA ROWING Boats 1859 Newspaper THE NEW YORK HERALD, July 28, 1859


Entertainment Memorabilia ()




Rare Newspaper
An original, printed in 1859
We make every effort to describe each item accurately and to provide photos which reflect both content and condition. Please see the item s description and photos...
You might also like: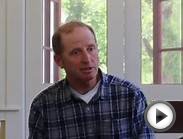 150th Harvard-Yale Regatta Media Day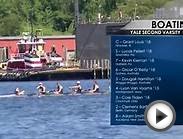 HY150 - Harvard/Yale Regatta - 2nd Varsity Race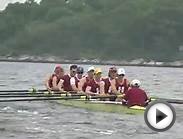 Highlights: 147th Harvard-Yale Regatta
Related posts: