Raingutter Regatta trophies
RRTE Cub Scout Raingutter Regatta Trophies
February 14, 2014 – 05:45 pm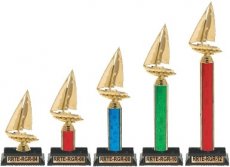 RED RIVER
TROPHY & ENGRAVING
903-463-4018
Cub Scout Raingutter Regatta® Trophies
4", 6", 8", 10" or 12" tall trophy
4"
RRTE-RGR-04
6"
RRTE-RGR-06
8"
RRTE-RGR-08
10"
RRTE-RGR-10
12"
RRTE-RGR-12
$5.25
$7.65
$8.15
$8.65
$9.55
Price include engraving
Just call 903-463-4018 or email to place an order or have your questions answered.
Choose one of the following columns when ordering your trophies:
for more samples and prices
Boy Scouts of America®, BSA® Universal Emblem, Cub Scouts® and Cub Scout(TM) Program Logo, and all other related marks, are either registered trademarks or trademarks of Boy Scouts of America in the United States and/or other countries. All other trademarks are the property of their respective owners.
ECOeverywhere Redneck Yacht Club Picture Photo Album, 18 Pages, Holds 72 Photos, 7.75 x 8.75 Inches, Multicolored (PA11754)


Office Product (ECOeverywhere)




Printed and assembled in Maine
Duraroc 100 percent PCW recycled covers
Acid-free archival polypropylene sleeves
Lay flat double wiro binding
EZ load pockets
You might also like: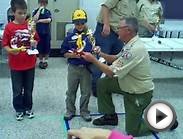 Noah Robertson wins raingutter regatta trophy!
Redneck Yacht Club Cornhole Tailgate Toss, 24x48, Wood, Portable


Sports (Floating Pong)




Includes 2 high quality, durable wooden boards with folding legs. Check our our image of the construction process to see why these boards are the highest quality...
Comes with 8 corn-filled bags, 2 sets of 4 to match the colors of the board. Custom team bags and additional colors available upon request. Also inlcludes a FREE...
Boards are ACA regulation size 24 by 48 and weigh approximately 55 pounds. The also feature legs that fold easily for mobility and storage.
All of our tailgate toss boards are made in the USA. Guaranteed higher quality than all the others out there or your money back!
All games are custom built for each order. Boards take 1-3 days to manufacture and an additional 2-5 business days to ship on average.
Related posts: