DCB Regatta 2013 Pics
DCB Regatta Sept 26-28, 2014 Lake Havasu
October 1, 2015 – 12:15 pm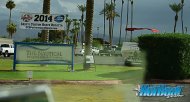 The 11th Annual DCB Regatta was held at the Lake Havasu Nautical Inn, September 26-28th, 2014. And once again DCB and company did it right. If I'm not mistaken there were around 61 boats and/or owners in attendance. Many of the boats started getting together on Friday afternoon. Registration was held at the Nautical Friday evening over drinks. Good to see a few old friends and meet some new ones. As we drove up to the Nautical, I was surprised to see the first DCB I owned, a 1997 24' Extreme. Absolutely loved that boat and wish I could have kept her. She is apparently up for sale now. Good luck to the seller and new owner. Many very good family memories were spent in that boat.
We were fashionably late to the registration party Friday night, but not too late as to miss spending time with friends and discussing the weekends activities. Which honestly I was looking forward to a fairly low key weekend. Since our base camp for the weekend was the Heat, I knew I was going to have a bit of a challenge in front of me in regard to docking and parking the boat and trailer. So I made a executive decision to rent a slip at the Lake Havasu Marina for Friday night. Since I would be pulling the boat out of the water Saturday, seemed like a reasonable thing to do.
That was until I actually had the boat in the water and the wind decided it would do with me what it wanted. Nonetheless I am persistent and can be very patient. So after wearing several layers of material off my gearset while doing 7-8, 9 point turns, I finally got my potato chip in to her bed for the night. And I am so glad I spent the extra $10-12 for a 12' wide slip vs. a 10'. To be honest, I didn't sleep much Friday night as the weather wasn't exactly cooperating. I had visions of my baby on her side on top of the dock vs. next to the dock. A couple extra vodka's helped put my mind at ease and I finally fell asleep. lol.
Saturday morning weather was sketchy at best. But after all the work I did the night before, there was no question we would be boating today. Come hell or tornadic winds, we would be boating. After a few cups of coffee and half a bottle of Advil, it was off to the 10am drivers meeting.
Shortly after the drivers meeting we were instructed to head over to Thompson Bay, circle the wagons and follow Bob Teague's F32 in to the channel for our annual DCB parade through the channel. Seemed like we did 7-8 circles, but finally managed to parade through the channel. This is probably the only time my boat actually sees the channel. It's a fun sight to see and a little more fun parading through it, but I'm not one to park and hang out. I bought my boat to drive it, so lets get this thing going already
ECOeverywhere Redneck Yacht Club Picture Photo Album, 18 Pages, Holds 72 Photos, 7.75 x 8.75 Inches, Multicolored (PA11754)


Office Product (ECOeverywhere)




Printed and assembled in Maine
Duraroc 100 percent PCW recycled covers
Acid-free archival polypropylene sleeves
Lay flat double wiro binding
EZ load pockets
You might also like: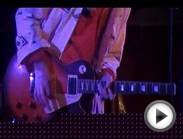 The Woodshed Prophets at the General Clinton Canoe Regatta ...
Redneck Yacht Club Cornhole Tailgate Toss, 24x48, Wood, Portable


Sports (Floating Pong)




Includes 2 high quality, durable wooden boards with folding legs. Check our our image of the construction process to see why these boards are the highest quality...
Comes with 8 corn-filled bags, 2 sets of 4 to match the colors of the board. Custom team bags and additional colors available upon request. Also inlcludes a FREE...
Boards are ACA regulation size 24 by 48 and weigh approximately 55 pounds. The also feature legs that fold easily for mobility and storage.
All of our tailgate toss boards are made in the USA. Guaranteed higher quality than all the others out there or your money back!
All games are custom built for each order. Boards take 1-3 days to manufacture and an additional 2-5 business days to ship on average.
Related posts: