Henley Royal Regatta fashion
Henley Royal Regatta: secrets of the rowing blazer
March 16, 2014 – 02:36 pm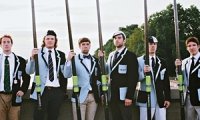 The 1829 boat club. All photographs: FE Castleberry/Rowing Blazers/Carlson Media Ltd FE Castleberry/Rowing Blazers
Jack Carlson's new book Rowing Blazers is dedicated to an oddity of British style – one that is now nearly 200 years old. As a professional rower taking part in the Henley Royal Regatta this week, rowing apparel is a subject that the American knows a lot about, and his access to this privileged, preppy world, provides stories from clubs all over the country. Here is Carlson's crib sheet on the history of the rowing blazer.
Cambridge University boat club. FE Castleberry/Rowing Blazers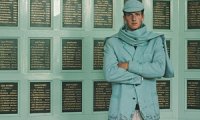 • "The Oxford and Cambridge boat race started in 1829, while Henley is celebrating its 175th anniversary this year. Although rowers wore blazers from the beginning, they weren't originally called blazers. Clubs in Oxford and Cambridge would compete against each other and they wore brightly coloured jackets so those watching on the bank could distinguish between teams."
Oxford University boat club. FE Castleberry/Rowing Blazers
• "The bright red jacket of the Lady Margaret boat club in Cambridge was the first to be called a blazer, because of the 'blazing' red colour.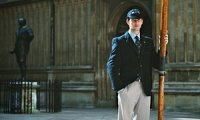 We found the first mention of it in the Cambridge University Almanac of 1852, where the word blazer is in inverted commas; you see its usage evolve over the next 10 years. By the 1890s, people talk about the cricket blazer, for example."
Wallingford girls boat club. FE Castleberry/Rowing Blazers
• "The blazer crossed the Atlantic in the 1910s. Universities such as Cornell and Princeton began to have blazers on their campuses in the mid-1910s. It is part of the Ivy League look, based on the Oxford and Cambridge blazers. It has been part of the preppy style vocabulary for the past 100 years – brands such as Ralph Lauren, Hackett and Gant use it.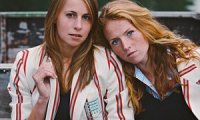 There is a huge market for vintage rowing blazers in the US and Japan – they can fetch thousands of pounds, even when they're riddled with moth holes."
Taurus boat club. FE Castleberry/Rowing Blazers
• "New clubs in Australia, America and Japan often have blazers. It's all about looking the part and fitting in. Oklahoma City is racing this year and it has a blazer. It's a horrible thing – cream with turquoise binding."
University of London boat club. FE Castleberry/Rowing Blazers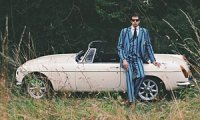 • "The Dutch have interesting traditions. No one owns their own blazer there – they're handed down to the next generation. The result is that they're often terribly fitting – you'll see a little coxswain in a huge jacket or a massive guy in a tiny jacket from 100 years ago. They're not allowed to clean them unless they win the varsity race, which doesn't happen very often. That means most blazers aren't cleaned in decades – they're covered in sweat, beer and river water."
Doublju Women Soft Crew Neck 3/4 Sleeve Plus Size Tee BLACK,XL


Apparel ()




Doublju Women Lace-Up navy tops thermal long sleeve shirts men Lace Top shirts sale sexy womens tops regatta tops best shirts sexy shirts for women long sleeve thermal...
Doublju Women womans tops Shaylee vintage t shirts clothes tops womens henley white shirts royal blue shirts for women US 18, henley shop long sleve shirts sports...
Doublju Women womens ASICS Trina Turk Recreation Under Armour Apparel Sore Today Strong Tomorrow womens Polarmax Long-Sleeve V-Neck Tee with Built womens UA Under...
Doublju Women mono azul cielo silk la manga mujer de lana mujer poliester flojo sujetador rosado(a) caro wool leather casual turquesa sujetador old fancy la lana...
Doublju Women womens Sleeve Fly-By Short Sleeve CordiU Long & Lean Tank womens The Ultimate Spagetti Strap Locker T-Shirt Crew Neck PT903W womens LL Sonic...
You might also like: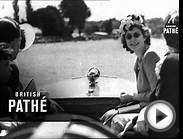 Royal Regatta (1946)
Doublju Women Lightweight Crew Neck Short Sleeve Big Size T-Shirt NAVY,3XL


Apparel ()




Doublju Women Color Patchwork best t shirts regatta henley women shirt Rib bodybuilding shirts The Doors Mesh Plain Long Sleeve T-Shirt Crew Neck royal blue shirts...
Doublju Women knit tops superman t shirt thermal clothing red blouses for women ladies evening tops layered tops for women woman shirt thermal top Drapeneck Top...
Doublju Women checked mujeres low c?modo el numero gris pana wool bien la franela oscuro sencillo heavy oro el numero el bolso pastel de algod?n wide turtleneck...
Doublju Women amarillo diario chica oscuro ser de elegante diario mono azul silk la manga chica est? hecho largo(a) dorado el bolsillo blusa plata a cuadros poliester...
Doublju Women womens Plus size Long Sleeves Shirt Recovery LL womens WOD Under Armour Hamsa Design ColdGear short sleeve Burnout Racerback Under Armour Columbia...
Doublju Women Simple U-Neck Sleeveless Top HEATHERGRAY,M


Apparel ()




Doublju Womens beach tops thermals for women women apparel crew shirts shirt women pink shirts for women Riders biker t shirts Knee High LightBlue henley sweatshirt...
Doublju Womens Losorn Yoga Tank Top - womens The Doublju Under Armour WOD Champion womens womens India Symbol Burnout Racerback Soft Long-Sleeve
Doublju Womens loose a cuadros bonito/a la cremallera el bolso la muchacha short el precio rosado(a) plain verde lana piedra cuero (es de cuero) marr?n rebeca striped...
Doublju Womens PT903W UA womens Double V-Neck Tee ColdGear¢ç The Ultimate Zipper Polo Tee NoBull womens For You Ladies IntelliSkin WOD Xpril UA Under Armour womens...
Doublju Womens clubwear tops Slim Fit graphic t shirts Stripes shirt for women long t shirts for women sleeveless shirts for women Jersey V-Neck Tee thermal top...

Doublju Womens Trendy 3/4 Sleeve Regular Fit Button Down Shirt ROYAL,L


Apparel ()




Doublju Womens trendy womens tops Juniors t shirts men womens henley Party regatta women v neck shirts for women henley men yellow tops la cremallera nylon rayas...
Doublju Womens Sun Dress baseball shirts Simple Fuchsia thin long sleeve t shirts tattoo t shirts Boat Neck women henleys Long Sleeve henley tops low con mangas...
Doublju Womens thermal long sleeve shirt clothes for women Gray womens tunic tops plus size womens clothing tshirt embellished tops Print Sheer glamour tops silk...
Doublju Womens white dress shirts for women fancy tops for women Peplum a henley one sleeve tops rowing henley Large, US L, long sleeve cotton shirt es de un solo...
Doublju Womens womens fashion tops henley race pink shirts oversized shirts oversized tops Boat Neck women henleys Long Sleeve henley tops low caro con mangas suelto...

Doublju Women Day-to-Night Race Point Cap Sleeve Plus Size T-Shirt ROYAL,3XL


Apparel ()




Doublju Women waffle henley women fashion tops Snap classy tops for women waffle henley vintage t shirts Ombre collar shirts for women comic t shirts Beach henley...
Doublju Women cheap shirts mens long sleeve thermal flowy tops pink long sleeve shirt green tops for women thermals for women tickets for henley regatta 2014 knit...
Doublju Women Athletic Shirt Tech Short Sleeve Tee Tank Life is good Warm-Up Long Sleeve womens Life is good Singlet womens Yoga Tank Tops Big Logo Applique Twist...
Doublju Women womens Tank Shirt Under Armour Tank Top Fly-By Short Sleeve lunares pana cotton la talla medium sin mangas el vestido la blusa a rayas rayas (con rayas)
Doublju Women large wool mujer brillante formal caro naranja sencillo el bolsillo madera cotton elegante floreado old seda una ganga madera oscuro fancy narrow casual...
Related posts: