Old Bahama Bay Resort and Yacht Harbour
Old Bahama Bay and Yacht Harbour in West End, Grand Bahama
May 31, 2015 – 07:57 am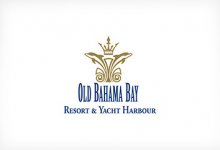 Old Bahama Bay Resort & Yacht Harbour, offering out-island barefoot elegance with the convenience of an international airport and major \ destination amenities, all just a 30 minute taxi ride away. With its pastel colored beach and harbor front villas, powder white beaches and a top-of-class full service marina, Old Bahama Bay is unrivaled in out-island comfort and convenience, 55 nautical miles from Palm Beach, Florida.
Highlights
Rest
Beachfront and harbor front villas with 67 junior suites and 6 spacious two bedroom suites.
Dine
Casual beachside dining for breakfast, lunch and dinner at Teaser's Tiki Bar & Grill, open daily. Off-property, a short drive into town, you'll find restaurants and bars of every kind and budget.
Relax
Beachcombing, sunbathing, fitness, and a spa to pamper yourself with the latest in spa therapies and treatments.
Play
Championship golf, Las Vegas style casino gambling, duty free shopping, beach watersports of every kind imaginable, island touring and sightseeing, birding and more.
Boat
Full service "Blue Flag" and "Shark Free" marina for vessels up to 130 feet, with fuel, an 8ft controlling depth at mean low tide and 24-hour security.
Fish
Offshore big-game fishing for blue marlin, tuna, wahoo, dolphin and more; and legendary Bahamas bonefishing with guides who made West End famed for monster bones.
Dive
For the thrill of a lifetime, shark dive excursions to the internationally renowned Tiger Beach, or exploring local wrecks and reefs. If sharks don't get your adrenaline pumping, for the advanced diver, try the Owl's Hole Cavern Dive or Ben's Cave at Lucayan National Park, one of the longest underwater caves in the world.
Discover
Whether it's the wonderment of swimming with dolphins or exploring tranquil mangrove estuaries, the exhilaration of feeding tiger sharks or exploring underwater caverns, or stalking exotic birdlife in majestic pine tree forests, there no shortage of way to spend you time on Grand Bahama Island.
Location
26° 42.19 N | 78° 59.87 W , approximately 55 nautical miles east of Palm Beach, Florida.
The marina is one of the only night navigable nautical points of entry in the Bahamas, marked with a conspicuous red and white water tower, and located at the extreme westernmost tip of Grand Bahama Island.
Access
Scheduled air access is via Grand Bahama Island International Airport in Freeport (FPO), serviced by American Eagle, Continental Connection, Bahamasair, and others including several charter operations.
You might also like: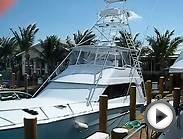 SinceThen Yacht Old Bahama Bay Resort 2009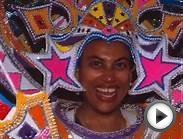 Old Bahaman Bay Resort & Yacht Harbour
Famous fishing jetties and Venice yacht club Venice, Florida Original Vintage Postcard


Entertainment Memorabilia (H. S. Crocker Co)




Categories: US State & Town Views,Florida,Venice
Type: Chrome
Size: 3.5 x 5.5 (9 x 14 cm)
Publisher: H. S. Crocker Co
Related posts: